Our WORKSHOPS are designed as day-long or weekend-long classes for you to learn a new skill, technique, or medium of your choosing! They are structured for beginners, right up to advanced working artists. Feel free to peruse our available workshops below!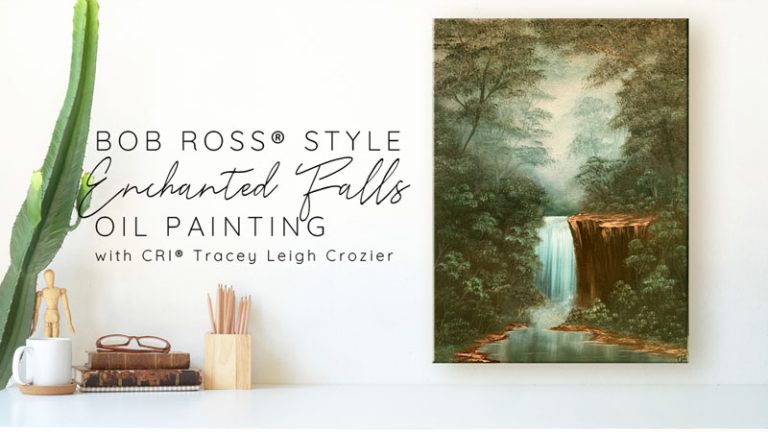 Bob Ross® Enchanted Waterfall Landscape in Oil
with Tracey Leigh Crozier
Join Bob Ross Certified Instructor® Tracey Leigh Crozier in this evening workshop! All supplies are included in this wet-on-wet class where you will be led from the beginning stages to a complete oil painting of a soothing waterfall in just a few hours!
You will be shown in a step-by-step manner how to prepare a canvas with oil paint, create special effects, experience the art of mixing colour, learn how to use different brush strokes and palette knife techniques with oil paint to create a happy little landscape!
Unleash your inner artist! Beginners are welcome…there is no previous experience required…just the desire to paint or learn a new skill and have a great time! As Bob always said, "There are no mistakes, just happy little accidents!"