Located in SE Calgary, Kensington Art Supply (KAS) is the largest locally-owned art supply store in Western Canada. We stock over 40,000 individual products from a large selection of quality art supply vendors. We are your one-stop shop for all your creative needs!
Our staff are all working artists and knowledgeable in many different mediums and techniques. Kensington Art Supply is a safe and friendly environment for all. We can answer questions from the most basic, to completely out of the box! We're here to help you in your creative needs, whether you're a beginner or experienced artist. We have it all! If you don't see what you're looking for, we may be able to special order many items for you and we will try our utmost to help you find it or suggest a reasonable substitute.
Our instructors are all knowledgeable professionals and offer ongoing classes to spark your creative juices.  By taking a weekly class you have an opportunity to interact one-on-one with instructors as well as to learn as a group.
The origin of the store dates back to the mid-seventies when it was first opened as Barnes Art Supply on 10th Street in Kensington . 
The building was originally constructed in 1911 and prior to an art supply store, it housed a dry cleaning business (Laval Dry Cleaners). The original owner was Ruth A. Barnes who purchased the building site unseen.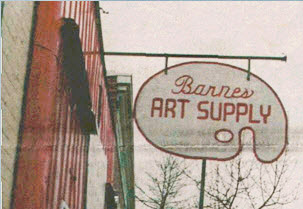 Many years later, the store was sold to another family by the name of Barnes (no relation). Frances Barnes and her husband, Jim, owned the store for over a decade and became very well known in the area. They didn't change much, except for eliminating some old stock, and replacing the back office with a new bathroom. They added a custom canvas shop in the back to supply many artists with their custom canvases. In total, the store had about 600 sq. ft. of retail space.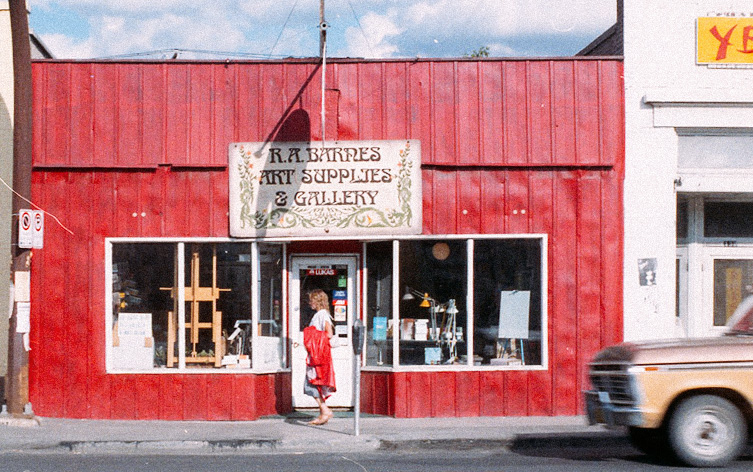 Frances sold the store to Ed Katrusik around 1999. At the same time, Annette Wichmann met Ed at a watercolour workshop hosted by Donna Jo Massie at Mount Engadine Lodge.
Ed was searching for a fresh perspective and a new name for the store as it was no longer owned by a Barnes. With the help of some wine, a landslide of new suggestions were made (including Fast Eddy's Art Supplies). While the nickname stuck, Ed landed on "Kensington Art Supply". New signs were hand-painted for the front and the back and the transformation and rebranding was complete. Annette and her sister were frequent customers as the ambience of the space was unmatched.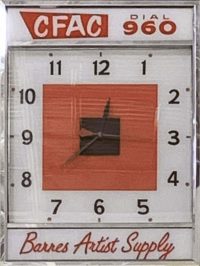 In August of 2003, Ed called Annette and asked if she was interested in buying the store. Having not given the idea of owning an art supply store much thought, Annette began to ponder the idea. With retail experience under her belt, and running a successful consulting company, Annette was seriously considering the career shift.
Annette, with her husband John, decided to have a look at this possible venture – at least do their due-diligence. Annette filled John in with all her insider knowledge of the store, including the amazing space and even better location. Seeing the gaps in stock, and the potential for growth they decided to continue to move forward. They met with Ed on a Sunday morning before the store opened and he gave Annette and John the grand tour. Annette was smitten, to say the least, and negotiations began shortly thereafter.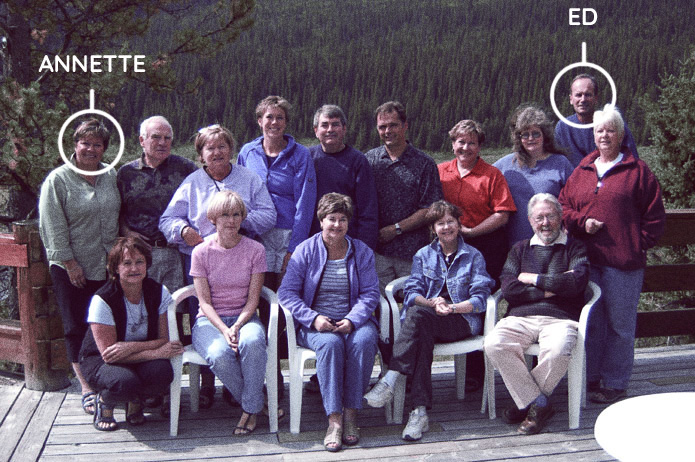 On November 17, 2003 Annette and John unlocked the door to the store on their first day as the new owners of Kensington Art Supply. They kept all the original staff members on board and quickly worked on a renovation to gain more retail space. The washroom and hot water tank were moved and a new office space was created. Meanwhile a fresh tile floor was installed at the front of the store. This expanded the retail space to almost 900 sq. ft.. Additional products were brought in to create a one-stop shop for students and artists.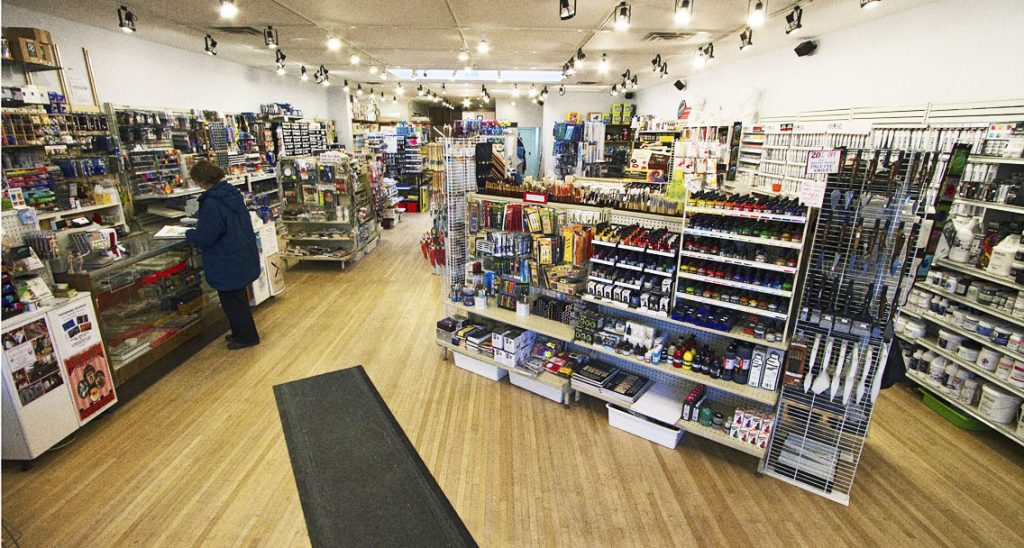 In fall of 2010, the space next door to the original store became vacant. Annette and John quickly contacted the owner and asked to have a look at the space, a beautifully renovated 2,550 sq. ft. of space with new hardwood floors and huge new floor to ceiling windows out front and a basement, something the original location did not have. 
The lease was signed and Kensington Art Supply was set to move at the end of the year . With good planning, the store was only closed for three days for the move to the new location. The doors officially opened January 2, 2011.
Kensington Art Supply enjoyed three great years in this location and continued to grow the business, bringing in an even better selection of fine art materials.
Rising rents and constant construction was a blessing in disguise, and in February of 2014 Annette and John moved to a new massive location in the SE part of Calgary just north of the Deerfoot Meadows shopping area. Now we are Kensington Art Supply & Instruction, with 7,000 sq. ft. of space with 5,000 sq. ft. dedicated to retail space and 2,000 sq. ft. of classroom space for 2 studios. Parking is no longer a problem as we have over 250 free parking stalls right in front of the store!
As the business continues to grow Annette, John and the entire Kensington Art Supply team diligently works to keep up to date with everything new and exciting in the art supply world, ensuring our continued growth and success.