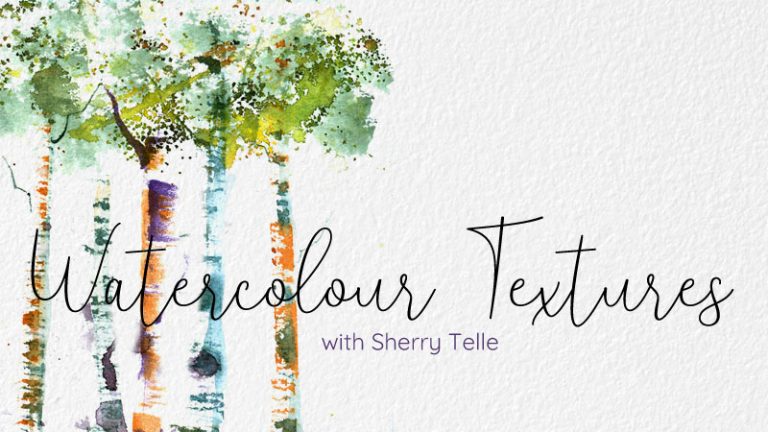 Join Sherry Telle in this exciting full-day Watercolour Workshop!
In this class you will learn how to create stunning textures in your watercolour artworks with various tools and techniques!
You will learn how to use salt, palette knives, sponges, masking techniques, and wax resists in order to add unique dimension to your paintings. Sherry will also take you step by step through spatter techniques, stamping, scraping and scoring to take your watercolours up a notch!