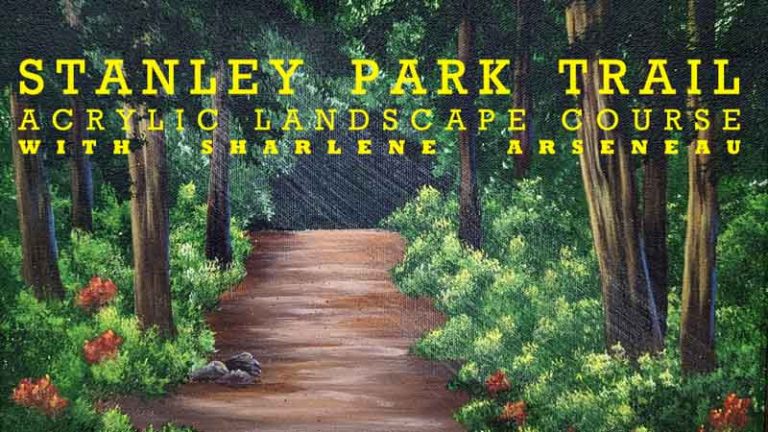 Stanley Park Trail Acrylic Landscape
If you are ready to try your hand painting landscapes with acrylic then this is the perfect place to begin! Artist Sharlene Arseneau will take you step-by-step to a completed painting of a beautiful scenic landscape filled with light and depth.
Sharlene will teach you all the fundamental techniques required to develop this serene and peaceful painting. Topics covered include: wet-on-wet blending techniques, stippling and texturizing, as well as a few specialty brushes and brush-marks which make this painting come alive! With less difficulty than you may think. This class is a great beginner class for adult learners with little or no acrylic landscape painting experience. Join Sharlene for this informative workshop!