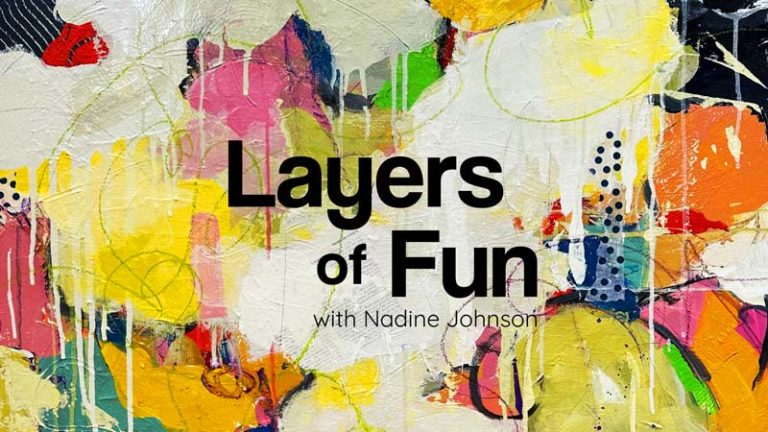 Join Nadine Johnson for Layers of Fun!
This workshop is designed for those who are curious about exploring and developing their personal style in a safe, encouraging, and playful environment. Over the week you will be shown techniques, learn basic principles, and be encouraged to let go of your inhibitions while expanding your use of materials, visual vocabulary, and learn to trust your intuition in the process.
If you're at the beginning of your creative journey, or if you have experience working with acrylics, mixed media, or other mediums, this workshop is accessible to everyone. Nadine will help you learn how to create depth with luscious layers, surprising elements, and unique textures, using acrylic paint, collage, and mark-making using a variety of mediums and tools.
Nadine's goal for you is to have a supportive, energizing, and inspirational experience, with a greater understanding of composition, colours, and ways to strengthen and improve your creative practice and future artworks.