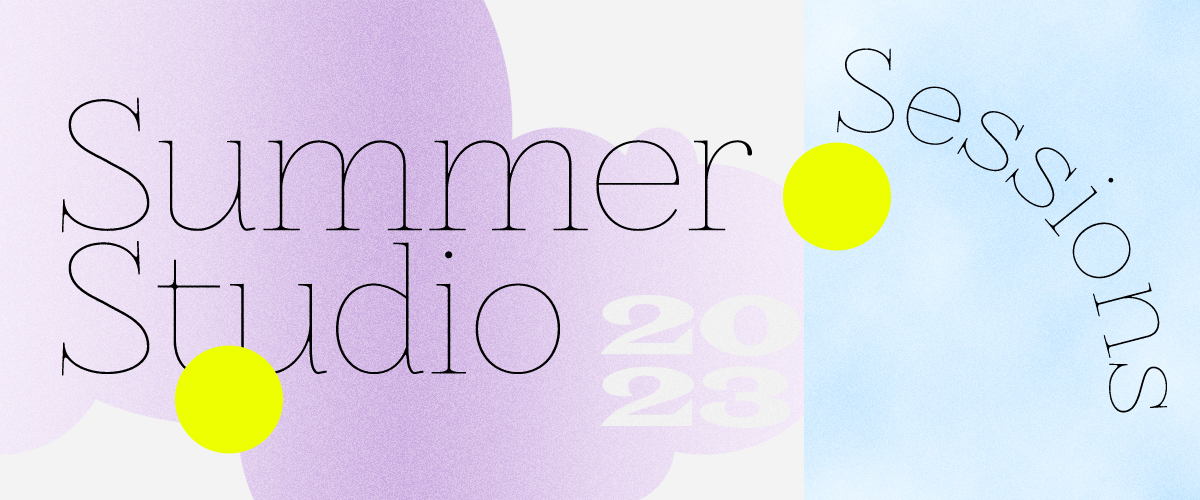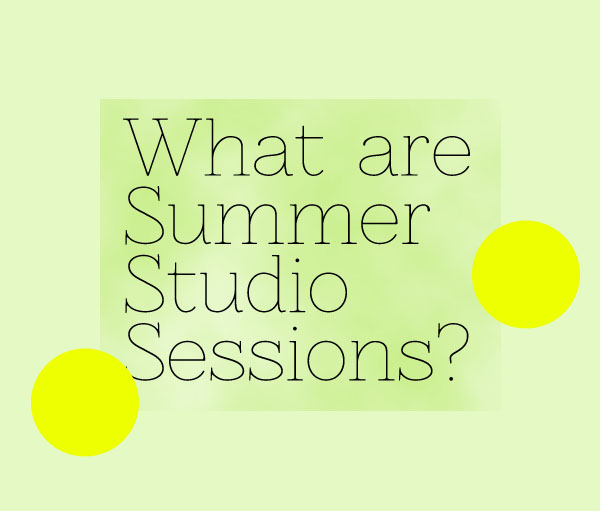 That's easy! They are intensive and fun, multi-day workshops to hone your skills, or learn a new one! Perfect for staycations, vacations, or relaxation!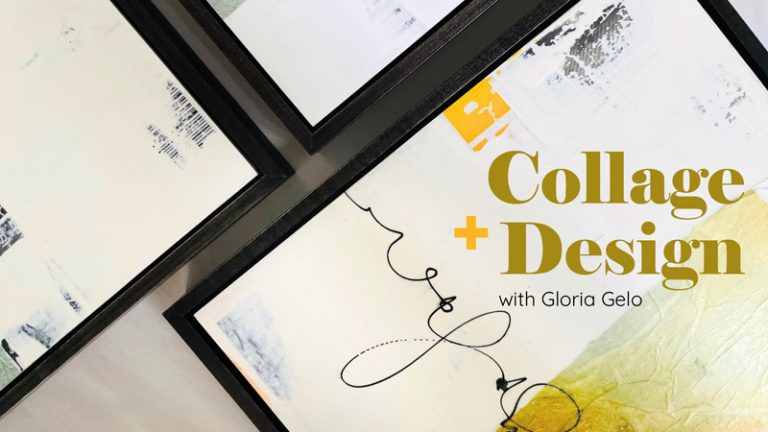 Join Gloria Gelo for a 5-day workshop diving into the details of minimalist collage and design practices, as well as mixed-media techniques to create unique papers and modern compositions!
You will experiment with various approaches to asemic writing (a wordless semantic form of writing that often resembles abstract calligraphy) and gestural mark-making using various tools, papers and inks. The result will be a selection of beautiful collage paper that is your unique visual language. Gloria will also guide you through creating personal collage and stained papers with a variety of techniques, and combine them with found papers to create abstract compositions which explore the principles of design and minimalism.
You will work in a series and limited colour palette, constructing smaller designs on paper and working on larger panels. Gloria will demonstration how to create space in your work and allow the simple beauty of the selected papers to speak for us. A supply list will be emailed upon registration.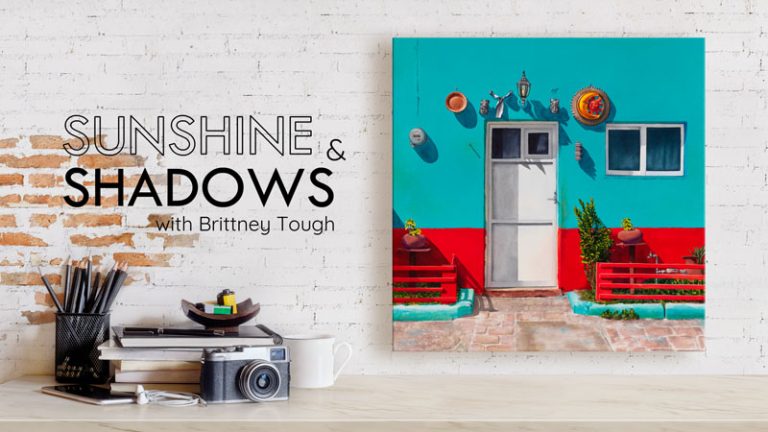 Join Brittney Tough in this watercolour workshop about luminous sunshine and vibrant shadows in watercolour!
In this workshop, Brittney will focus on how to make your lights sing and your shadows captivating all while avoiding mud. You will create a painting from start to finish using a reference photo provided, and touch on watercolour techniques as we paint along. Some experience with watercolour is helpful, but not necessary.
A reference photo will be provided for you. If you have more experience with watercolour and would like to discuss using your own reference photo, please email Brittney (http://www.brittneytough.com/).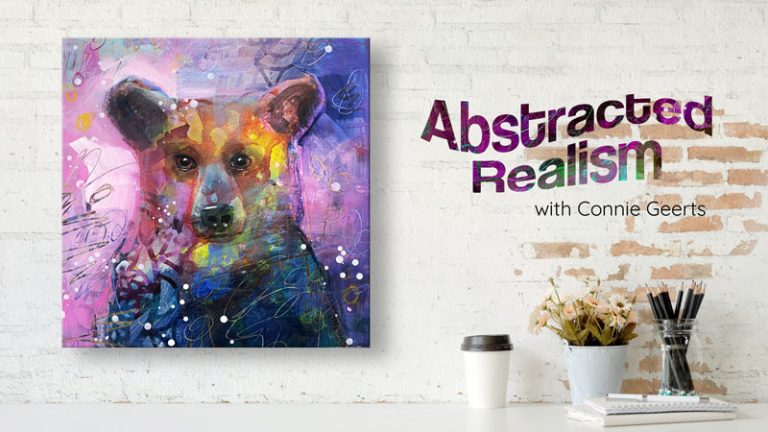 Join Connie Geerts for a 3-day workshop all about abstracting source imagery for dynamic and unique elements!
In this 3-day workshop, Connie will focus on exploring a variety of ways to abstract your imagery while still maintaining a recognizable subject. She will cover when/how to use play/intuition/discernment, creating interesting surfaces, beginning from the silhouette, using collage, what details to remove/add, the effective ratio of realism to abstraction, and much, much more!
Every day will include demos, exercises and time to create your own work. Join us for this fun and exciting class! A supply list will be provided upon registration.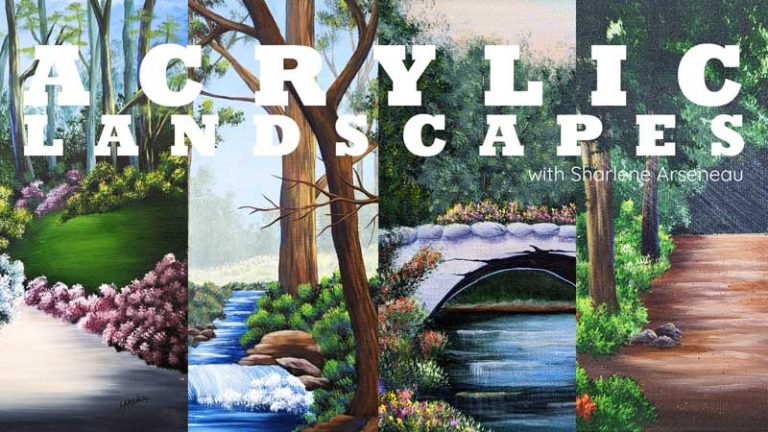 Have acrylic landscapes always been something you'd like to try but were too anxious to take the leap? Don't know how to draw, never tried it before, always thought of it as a bit intimidating? Worry no longer!
Join Sharlene Arseneau for 5 days of step-by-step instruction on creating depth and light in your landscapes! This program is perfect for adult beginners as well as painters with some experience. Over the course of the 5-day workshop, you will work through painting four landscapes. We will use loose drawings to begin our journey and we will complete the 5 days with the landscapes you've painted that you can be very proud of! The course includes class-room step-by-step instructions, written instructions with detailed pictures, line drawings, all acrylic paints required for class and four 11×14 surfaces. Students will be required to provide their own brushes and other general painting supplies; anything you may need Kensington Art Supply will have available to purchase for your class projects! Come have fun and learn along with Sharlene!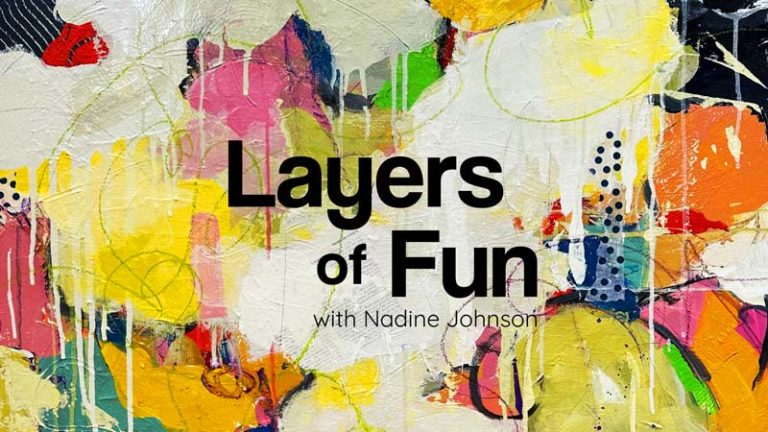 Join Nadine Johnson for Layers of Fun!
This workshop is designed for those who are curious about exploring and developing their personal style in a safe, encouraging, and playful environment. Over the week you will be shown techniques, learn basic principles, and be encouraged to let go of your inhibitions while expanding your use of materials, visual vocabulary, and learn to trust your intuition in the process.
If you're at the beginning of your creative journey, or if you have experience working with acrylics, mixed media, or other mediums, this workshop is accessible to everyone. Nadine will help you learn how to create depth with luscious layers, surprising elements, and unique textures, using acrylic paint, collage, and mark-making using a variety of mediums and tools.
Nadine's goal for you is to have a supportive, energizing, and inspirational experience, with a greater understanding of composition, colours, and ways to strengthen and improve your creative practice and future artworks.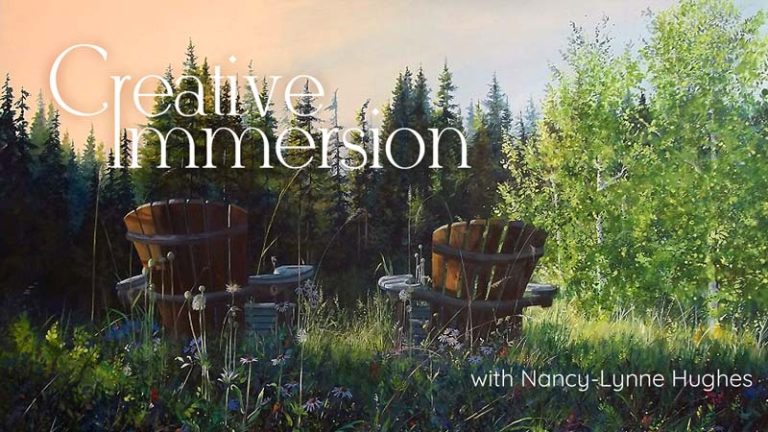 Step away from the demands of your normal life, immerse yourself in painting, and nourish the artist within!
In this five day 'immersion' course Nancy-Lynne Hughes will dive into the creative process, focusing on painting in your medium, your subject of choice, and at your level of expertise.
Nancy-Lynne will address/review painting processes, from concept to completion, keeping in mind the elements and principles of design. Offering a balance between friendly interchange and education your week with Nancy-Lynne will address topics such as, where to start, choosing what to paint, good layout and design, design balance, value, colour, atmospheric perspective, and you will paint, paint, paint!
Make time. Stop making excuses. Build confidence in yourself and your painting process and immerse yourself for a week of unbridled creativity.
Some painting experience an asset.