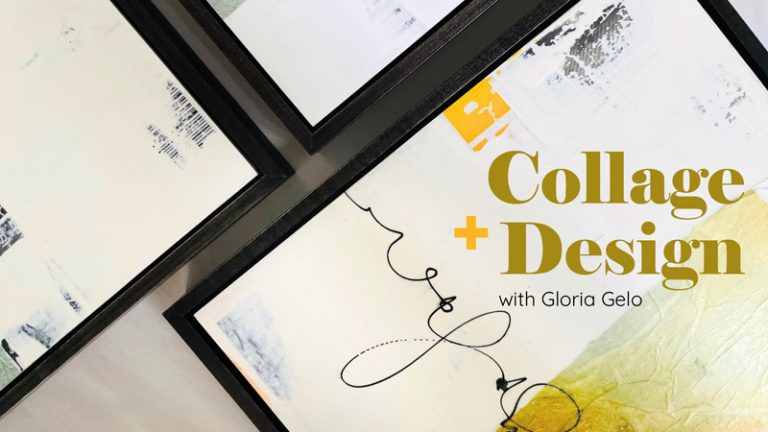 Join Gloria Gelo for a 5-day workshop diving into the details of minimalist collage and design practices, as well as mixed-media techniques to create unique papers and modern compositions!
You will experiment with various approaches to asemic writing (a wordless semantic form of writing that often resembles abstract calligraphy) and gestural mark-making using various tools, papers and inks. The result will be a selection of beautiful collage paper that is your unique visual language. Gloria will also guide you through creating personal collage and stained papers with a variety of techniques, and combine them with found papers to create abstract compositions which explore the principles of design and minimalism.
You will work in a series and limited colour palette, constructing smaller designs on paper and working on larger panels. Gloria will demonstrate how to create space in your work and allow the simple beauty of the selected papers to speak for us. A supply list will be emailed upon registration.