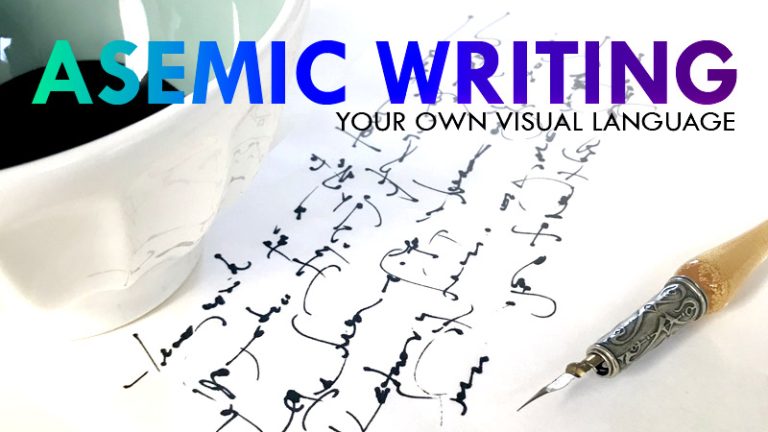 Join artist Gloria Gelo exploring the intuitive mark-marking of Asemic Writing!
Asemic writing is a wordless semantic form of writing that often has the appearance of abstract calligraphy. These visual elements are personal, distinct and open to interpretation. In this workshop, you will be creating your own visual language for use in mixed media art, or as a meditative practice.
Using a variety of tools, papers and inks, you will experiment with various approaches to asemic writing and gestural mark-making. The result will be a selection of beautiful collage paper that is uniquely yours.