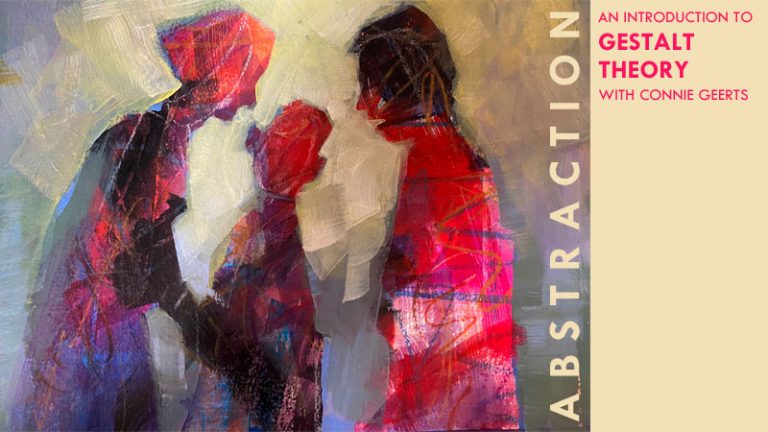 Abstraction: An Introduction to Gestalt Theory
Abstraction: An introduction to Gestalt Theory with artist Connie Geerts.
This is the superpower of a good design.  In this full day class, students will study how the human mind perceives things and how you can use the Gestalt principles to make strong abstracted images which engage your viewers on many levels. Come ready for lively discussions and prepared to learn new skills to apply in your art practice!