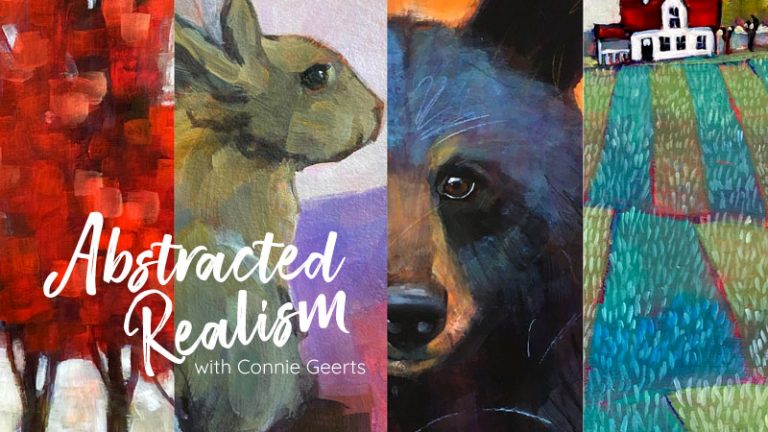 Take your paintings beyond realism in this course with artist Connie Geerts! 
The way to attend ongoing classes is changing! Sign up for four classes at a time which can be attended with much flexibility to fit your schedule. More details in the link below!
Over 4 classes you will learn many ways to approach abstracting an image.  You will work with reference photos to abstract landscape, people, animals or whichever subject matter you choose.  You will try various mixed media techniques and learn how to begin when creating from imagination.  Come ready to play in this fun and supportive class!