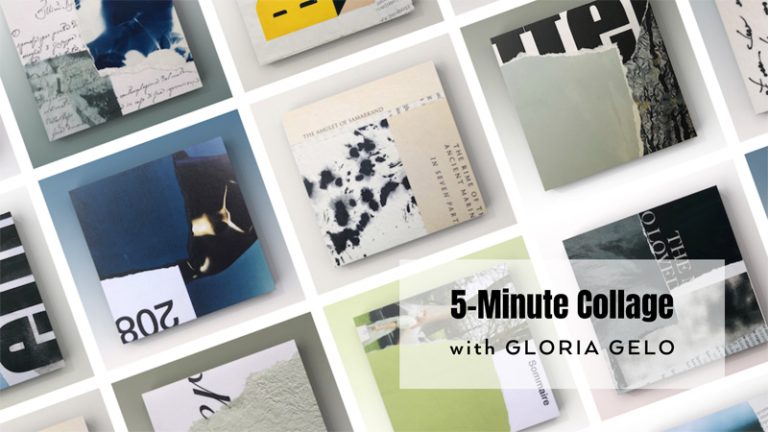 Join artist Gloria Gelo working quickly and letting go as you create a collection of beautiful collages!
Gloria will teach you how to create visually compelling collages through the layering of recycled papers. Topics covered include how to combine colours and images in interesting ways and collage basics. Meanwhile, you will be experimenting and stretching the boundaries of composition and design principles.
During this workshop, you will work quickly, allow yourself to let go, trust your intuition and have fun in the process! This is a great way to explore collage, warm-up your art practice, and stretch your imagination!