HEAVY BODY ACRYLIC
GESSO
MEDIUMS + GELS
AUXILIARIES
VARNISHES
HEAVY BODY ACRYLIC
At the forefront of acrylic innovation, Heavy Body represents the latest in acrylic resin technology. The low-odor acrylic resin base gives you increased open time and colors of great clarity and vibrancy, with minimal wet-to-dry shift. The paint film is highly flexible, durable, non-yellowing, UV-resistant and water-resistant when dry.
The finest quality artists' pigments used in high concentration. Heavy Body Acrylic is known for its rich, permanent color. Our chemists use the latest basket bead-mill technology to bring out the best in every pigment. Tiny reinforced ceramic beads give fine dispersion, great color development, strength and brightness. Every color is individually formulated to allow the unique character of each pigment to express itself – whether it's naturally opaque, semi-opaque or transparent.
Satisfyingly thick and rich. This is our highest viscosity paint. Good surface drag gives excellent handling and blending characteristics, with increased open-working time. Never too slippery, or too sticky. Heavy Body Acrylic delivers intense color in the ideal consistency, for a range of techniques.
On a client's wall. In a gallery. Your work needs to stay as you intended. As with all Liquitex products, the pigments in Heavy Body have passed extensive tests for lightfastness. Each pigment is rated according to the American Society for Testing & Materials (ASTM), and we only use pigments rated ASTM I or II*. This means your work will have the greatest archival permanence possible – at least 50 years+ in gallery conditions – with no color shifting or fading, to stay vibrant and true.
*Some pigments, such as fluorescents, are not rated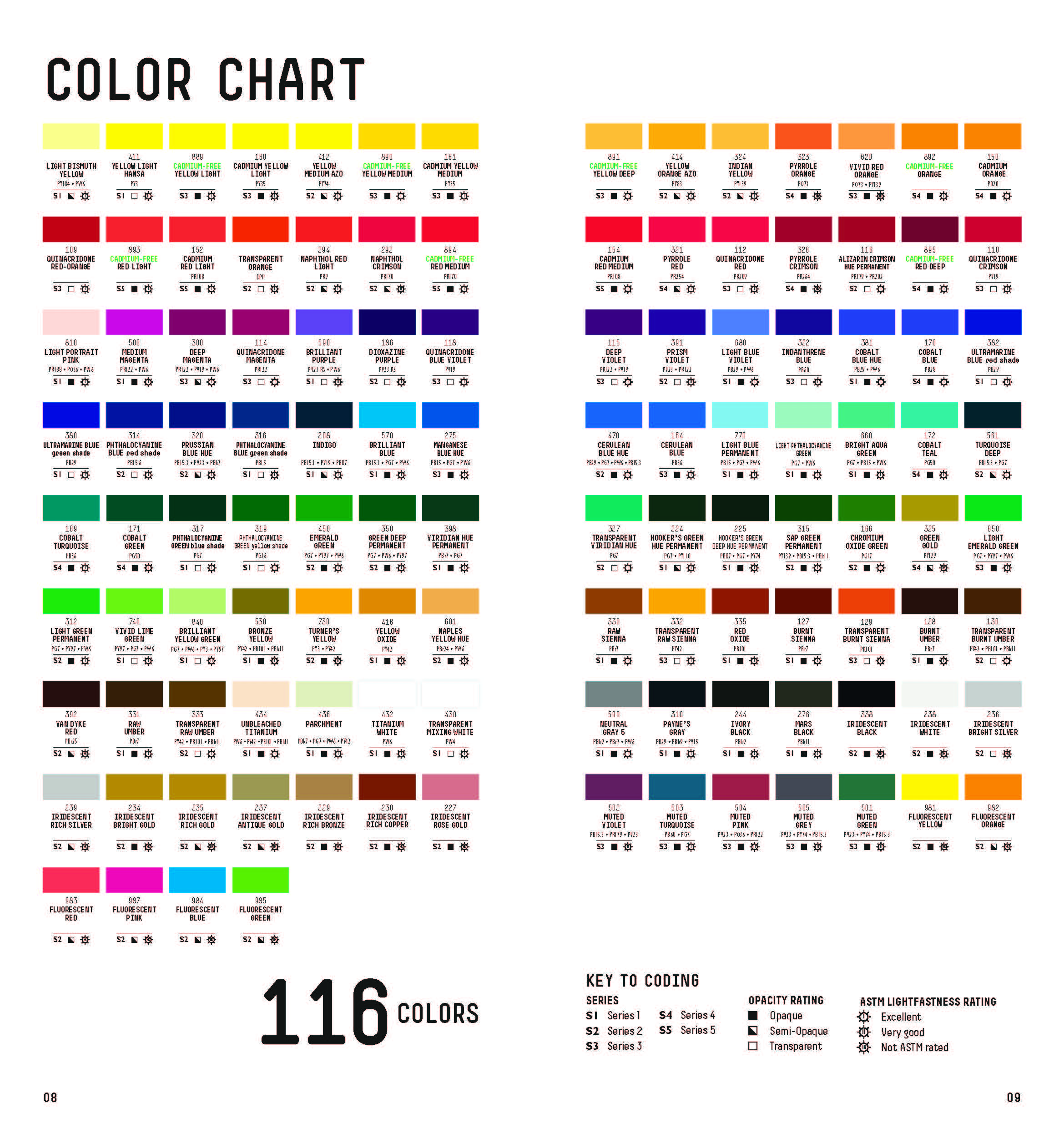 GESSO
MEDIUMS + GELS
AUXILIARIES
VARNISHES