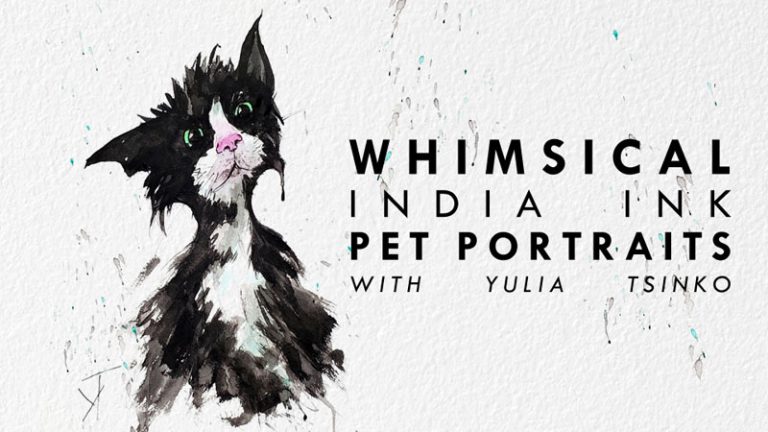 Whimsical India Ink Pet Portraits
If you are ready for a bit of fun, join artist Yulia Tsinko for this creative and supportive pet portrait workshop! Whether or not you have used ink before, this workshop is for you!
Yulia will review the basics of ink painting and instruct new techniques as they apply to painting pets, with an emphasis on animal structure, fur/feathers texture, and capturing personality. Through demonstrations and exercises, students will learn a range of techniques and tools, from traditional to expressive and experimental, and apply them to create your own mini-paintings. The workshop will balance precision with freedom of mark-making and whimsical touches while focusing on creative risk taking.
This workshop is for artists of all levels and no prior experience with ink is required.