Wednesday
6:00 pm – 9:00 pm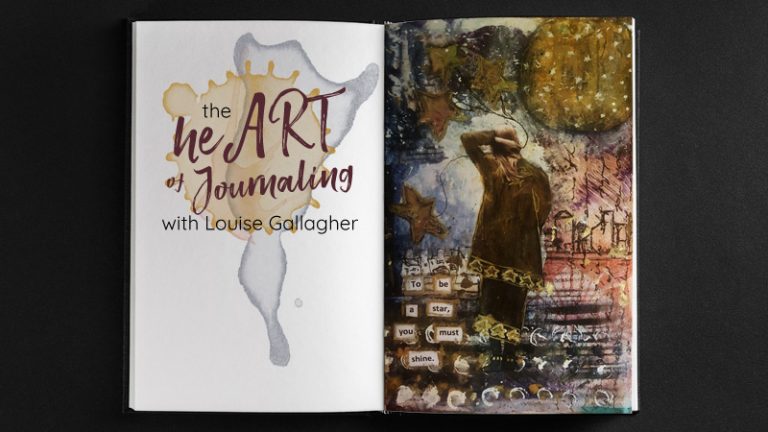 Join artist, writer, and story-teller Louise Gallagher for an exhilarating dive into the world of Art Journaling. This mixed media course is designed for the curious and experienced creative. Throughout the evening this workshop will introduce you to the basics of Art Journaling and its many fun and healing benefits.
You will discover how to express your thoughts and feelings through words and images as you learn to let go of the drive for 'perfection' and jump into playing with paint, paper, images and more to create meaningful and unique pages in your distinctive journal.
A supply list will be provided after registration.