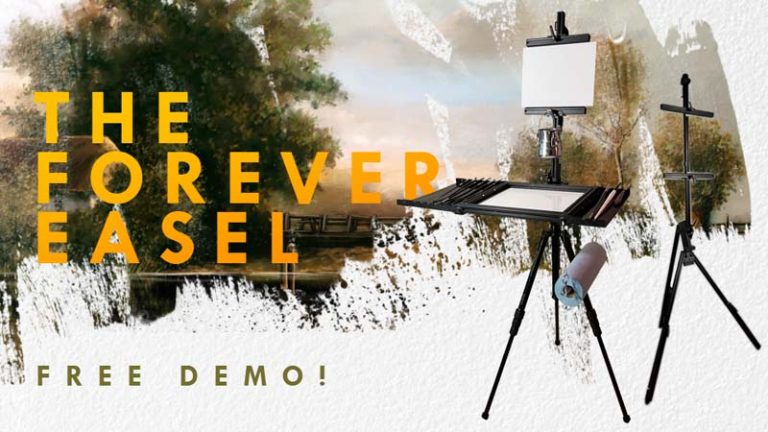 The Forever Easel FREE Demo
with Doug Levitt and Kim Badun
Join the creators of the Forever Easel for a FREE Demo outlining the features of the last easel you will ever buy!
Presented by Doug Levitt (assisted by Kim Badun), this demo for the Forever Easel system will include all Forever Easel's products such as the Painter's Panel, the Traveller Plein Aire Easel, the Crossover Studio/Plein Aire Easel, and Palette Carrier. They will also cover topics such as preparing Forever Easel Panels for various styles and mediums, along with Doug's best practices techniques for a successful Plein Aire experience.
You won't want to miss this!