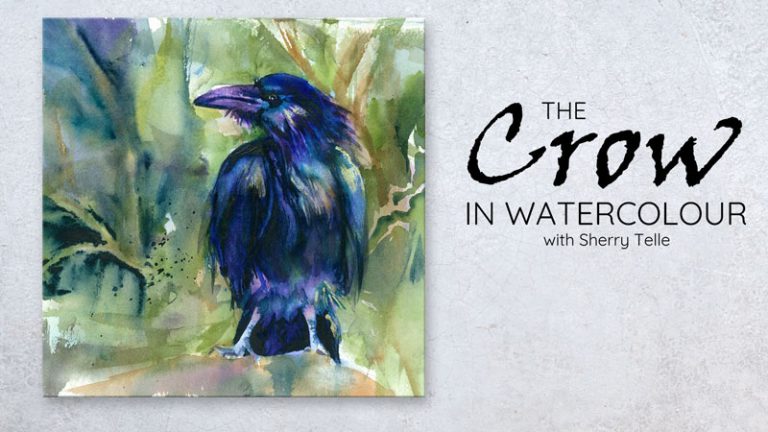 Negative Painting with Watercolour
Join Sherry Telle in this unique and informative watercolour workshop!
Sherry will take you step-by-step through this loose style of painting a playful crow! Beginning with negative painting to create an amazing layered background, followed by basic watercolour techniques to render a stoic crow! Topics covered will include how to portray light and dimension, various watercolour texture techniques, and defining shape and form.