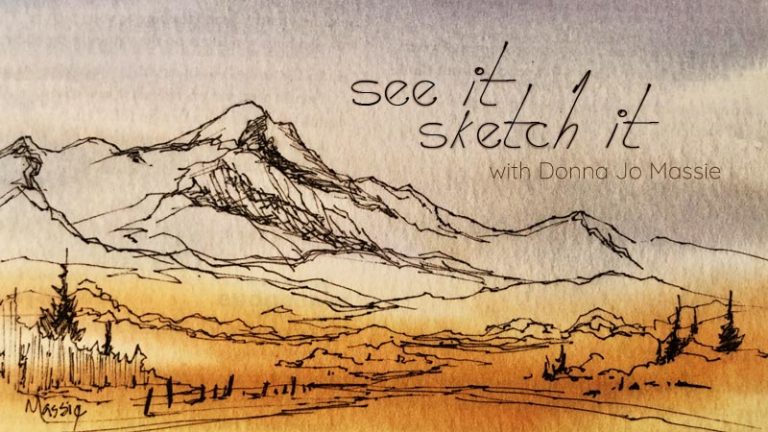 Join artist Donna Jo Massie in this intuitive and exciting landscape sketching workshop!
Sketching is for everyone! Its quick interpretations gives you the ability to record your hikes, trips, walks, picnics, what you see from your front porch, or your everyday life! In this online workshop, you will learn everything you need to record special moments in your visual journal. 
Donna Jo will take you step-by-step through recording small, immediate captures of moments and memories with simple and easy materials that you can do quickly and easily. The supplies you will need can easily fit into a plastic bag, your coat pocket, purse, or pack.
Looking at what is in front of you can be complicated and overwhelming. In this workshop, Donna Jo will cover three different techniques for sketching scenes from start to completed sketch!