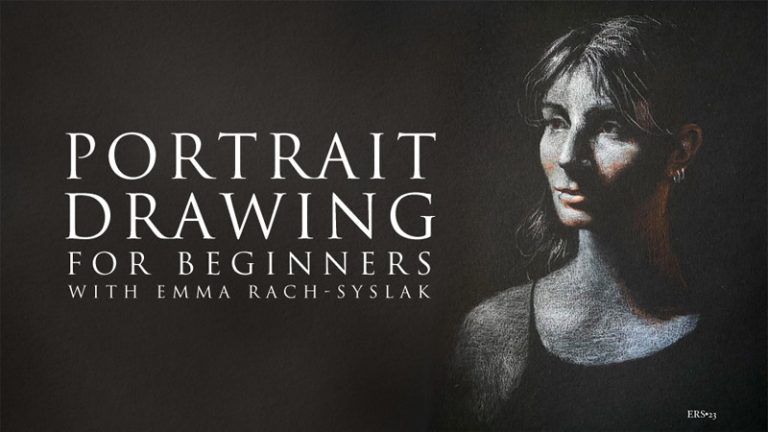 Portrait Drawing for Beginners
Join Emma Rach-Sylak for a day of learning how to draw portraits from life using a live model. During this workshop, you will learn about the proportions of the face, how to render mass three-dimensionally, simple anatomy, and how to use light and shadow to create structure.
This class is open to beginners who are brand new to portraits, to intermediate students who want to expand their skills in live portraiture. Everyone is welcome!