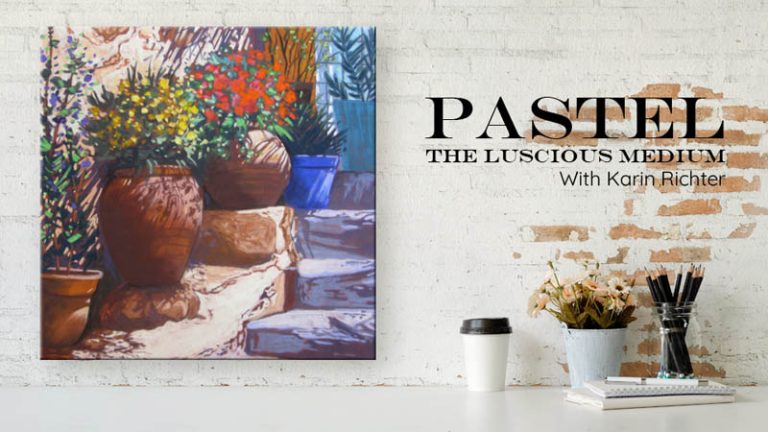 Pastel – The Luscious Medium
Join Karin Richter and enjoy a day of immersing yourself in the luscious medium of soft pastels!
The workshop is designed for artists of all levels who are either new to pastels or want to improve their existing pastel paintings. Karin will introduce a variety of techniques and different supports to use with your pastels. During this class, you will try a variety of papers and boards for either a rough or soft look. Through demonstrations, personal attention and critiques, Karin will focus on the elements needed to create a successful painting like strong composition and design, luscious colour and tonal values.
Join us for this fun and supportive class!