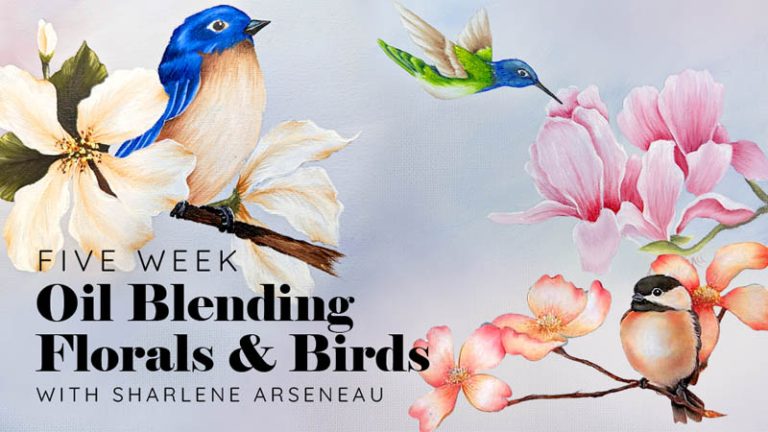 Oil Blending Florals and Birds
Join artist Sharlene Arseneau for this five-week class all about Oil Blending Techniques!
This course will be held Monday evenings from 6 – 9 pm for 5 consecutive weeks beginning Monday, April 3rd continuing to Monday, May 1st. Sharlene will take you in-depth to explore the wonderful blendability of Cobra Water Mixable oil Paints. That's correct! Water mixable, no chemicals for thinning paint or cleaning brushes required!
You will learn everything you need to know about oil painting and oil blending! Beginning with substrates and surfaces, Sharlene will then take you step-by-step how to prepare surfaces, transfer images and designs, how to work with water-mixable oil paints, and various blending techniques.
At the end of the workshop, you will have three completed paintings of beautiful birds and florals you will be proud to display and a foundational knowledge for you to enhance your own oil paintings!