Monday's
6 pm – 9 pm
(No instruction November 13th)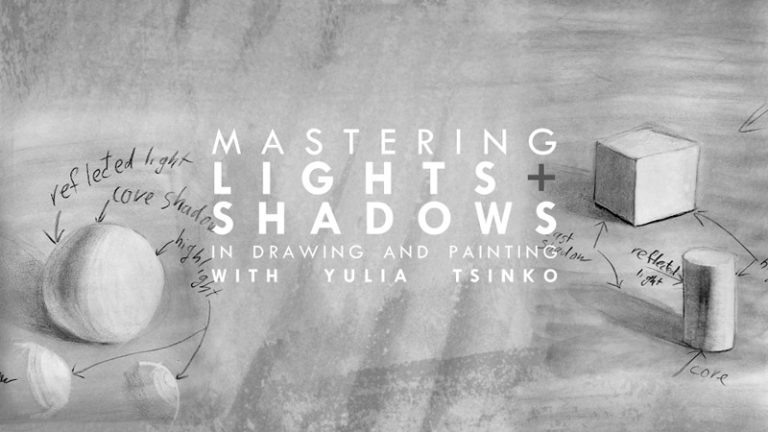 Mastering Lights and Shadows
Do you want to portray convincing light and shadow patterns? Does your artwork appear 'flat' at times? If this sounds like you, then this workshop is your answer!
Using basic geometric shapes as building blocks, Yulia Tsinko will teach you different types of shadows which can be seen in the real-world and how to portray them by using strong value maps and controlling edges. Students will first learn to apply these concepts in drawing and, afterwards, transfer your new-found skills to painting. At this point, Yulia will also cover colour interactions and how they are affected by different light scenarios. Finally, Yulia will discuss how to choose specific lighting conditions to create a desired effect, be it soft nostalgia or a dramatic conflict.
Join Yulia and learn to bring your artwork into another dimension!