THREE WEEKS
Thursday's
6 pm – 9 pm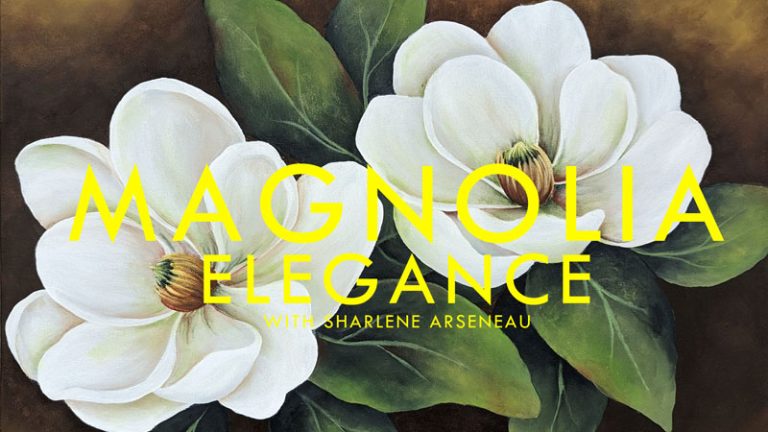 Join artist Sharlene Arseneau for this class painting magnolias in acrylic in all their splendor and glory!
This workshop is set up for painters of all levels, beginners should not be too shy to join in. In this 3 week class (9 hours of instruction) you will create this magnificent acrylic Magnolia painting from start to finish. You will learn all the steps, one-by-one, to walk away with the finished piece.
Sharlene will focus on wet-on-wet blending techniques as well as detailed floating and special tinting techniques to create this life-like rendering. Sharlene's teaching style is a relaxed step-by-step with no drawing experience required. Come out and join us for a wonderful and calm painting experience!