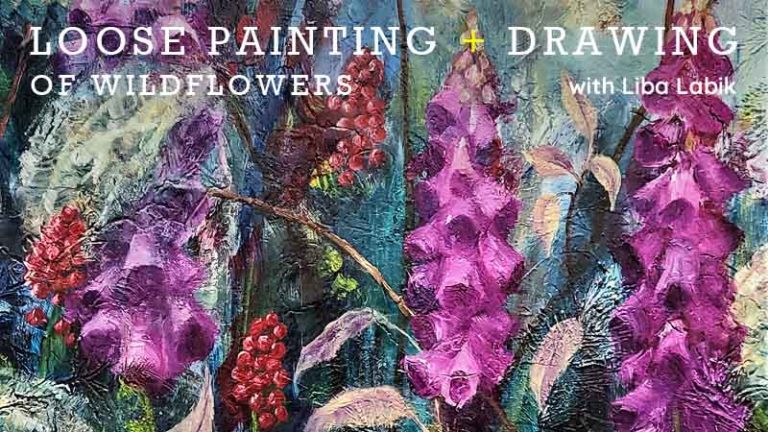 Loose Painting or Drawing of Wildflowers
Join artist Liba Labik in this exciting workshop!
Liba will introduce you to the basic principles of loose painting and/or drawing, and how to create interesting compositions and design in your artwork. You will work from 2D images/projects that will be provided by Liba as well as 3D objects (artificial flowers).  In addition, you may bring your own pictures and choose your painting and/or drawing medium.  
Group demonstrations led by Liba will be included in this workshop. Liba will provide plenty of individual instruction to help students capture wildflowers and create loose artwork. Absolute beginners and families are welcome to attend this workshop. Students must be minimum of 10-year-old.