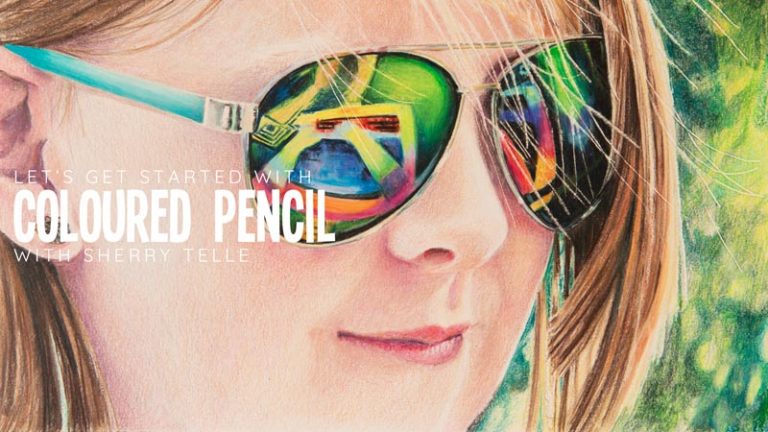 Let's get Started with Coloured Pencil
Join artist Sherry Telle in this introductory coloured pencil workshop!
Whether you are just started with coloured pencils, or just looking to hone your skills, Sherry will take you step-by-step through all things coloured pencil. Sherry will cover topics such as the differences between colours pencil brands, how to choose your paper, what tools to use, how colours react on various paper choices, mark-making, solvent and its uses, laying and blending coloured pencil, how to develop texture, as well as fundamental colored pencil techniques!
This workshop will give you all the information you need to become successful with coloured pencils!