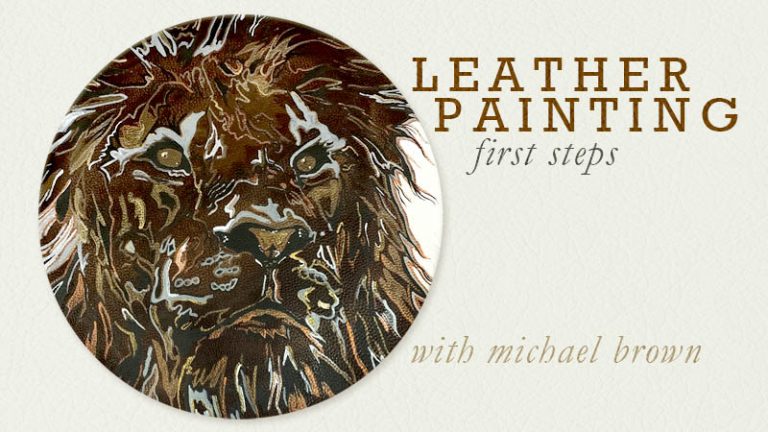 Leather Painting: First Steps
Nothing says WOW like custom painted leather! Shoes, jackets, bags, even furniture! Let your imagination run wild during this exciting workshop with Michael Brown!
Explore the possibilities of Leather Painting as he takes you through the basics of preparing your leather, how to transfer your designs, draw, paint, and blend with Angelus Leather paints and create your very own leather patch! 
This class is designed for anyone who wants to explore this exciting new medium, have fun, and learn to take your designs to the next level!