Monday's
6 pm – 9 pm
6 Week Course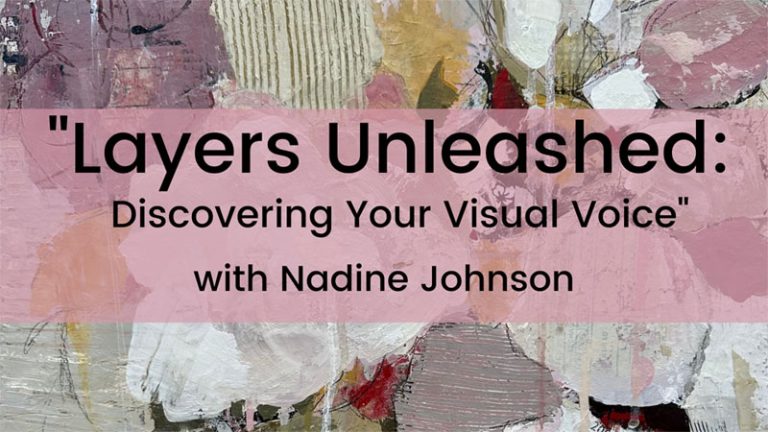 Layers Unleashed: Discovering your visual voice
If you are looking to discover your own unique visual voice then join Nadine Johnson for "Layers Unleashed: Discovering Your Visual Voice"! Dive deeper into the exploration of building layers, then unleash your creativity!
While working independently on a series, you will learn to create captivating artworks by building layers of meaning, emotion, and technique. As you progress, you will develop a cohesive series of artworks which reflect your personal growth and artistic evolution.
Nadine will provide personalized one-on-one instruction, guiding you through various techniques, mediums, and conceptual approaches to help you unlock your artistic potential. Whether you are a seasoned artist looking to expand your visual language, or a beginner eager to explore the world of art, this course welcomes all skill levels. Come join us in a nurturing and inspiring environment where creativity knows no bounds! Unleash your artistic voice and create a body of work that truly speaks to the essence of who you are as an artist.