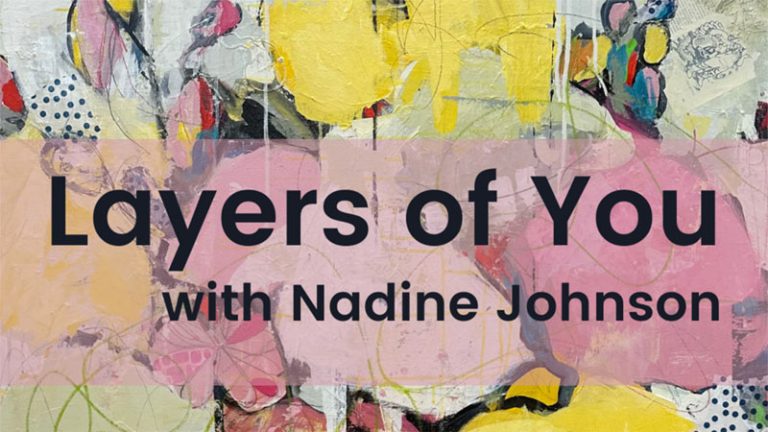 If you've ever wondered how artists develop depth with luscious layers, surprising elements, and unique textures in their paintings, then this is the workshop for you!
Join artist Nadine Johnson as she shares techniques, materials, and tools to create multi-faceted layers on your surface. This two-day workshop will introduce you to collage, mark-making, and ways to build textures using a variety of mediums and tools. Nadine will guide you through the process and help you discover what you love in your work and how "Layers of You" builds wonderful grounds for any type of mixed-media artwork.
This workshop is perfect for anyone wanting to explore using a variety of materials and have fun while doing it!