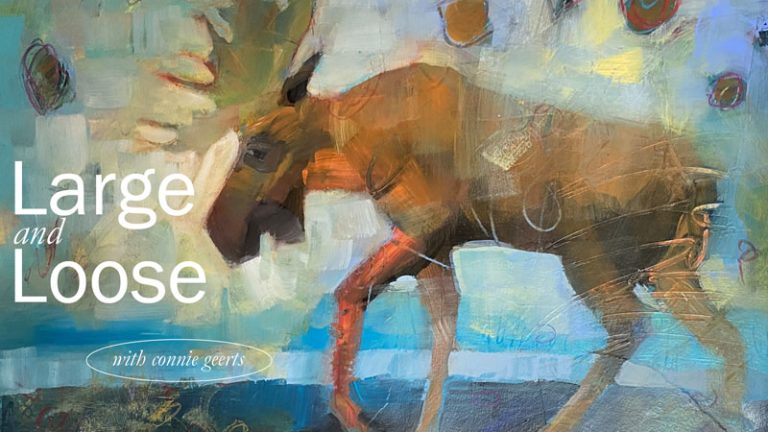 Join artist Connie Geerts in this intense, and exciting one-day workshop!
Get your whole body moving! Loosen up your method of painting by tackling two large paintings in one day, one with a warm up, the other with the subject of your choice! You will learn how to get your ideas down quickly and accurately in a large format, and how to develop a more painterly style. Connie will cover topics such as: mark-making, colour choices, design, and more.
Stretch your body and your creative abilities in this fun, supportive class. All skill levels welcome!