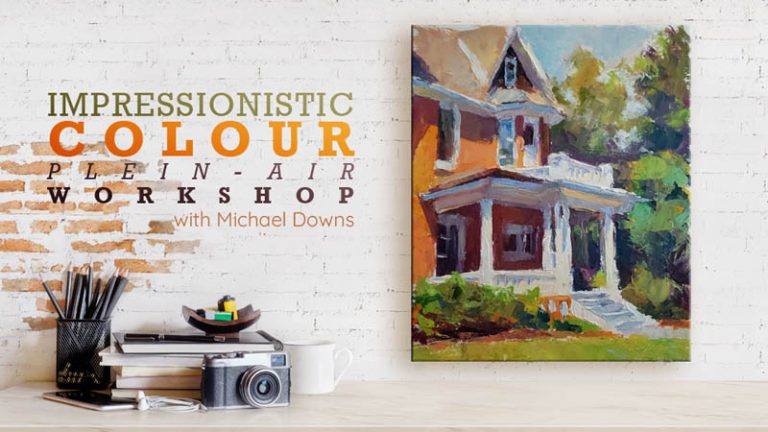 Join Michael Downs for a two-day plein-air workshop!
Impressionistic colour – leave tonal conceptual painting behind you and boldly step into the vibrant world of impressionistic colour! Over two-days, you will explore how light, and therefore colour, creates form. The world of plein-air painting will open up to you with these fundamental skills.
The first day will take place in-studio. Michael will take you through how to recognize and establish colour relationships with quick studies. Through the quick studies, you will heighting your visual sensitivity to see your surroundings in a new "light". The following day Michael will take you outdoors! You will paint studies directly from nature (weather permitting). This workshop is welcome to both beginner and seasoned painters. A supply list will be provided upon registration.