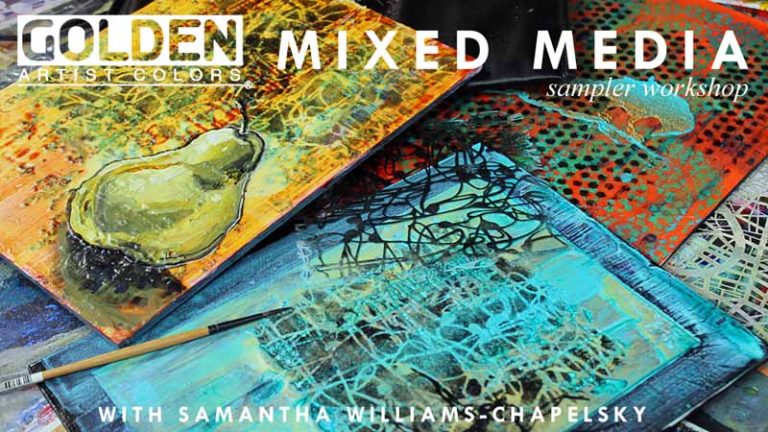 with Samantha Williams-Chapelsky
Join GOLDEN Artist Samantha Williams-Chapelsky for this fun Mixed Media Sampler Workshop!
Using the Golden Samples provided by Samantha and the materials on the supply list, artists will make 4 small mixed media artworks. This class is for artists with some experience with acrylics but looking to expand their knowledge base on some of the products listed. Samantha will cover how to create an image transfer project, low relief painting with Golden textures, a unique ground effect for a landscape painting, and incorporate stencils with Golden Pastes. Join us for a morning of exploration and experimentation!