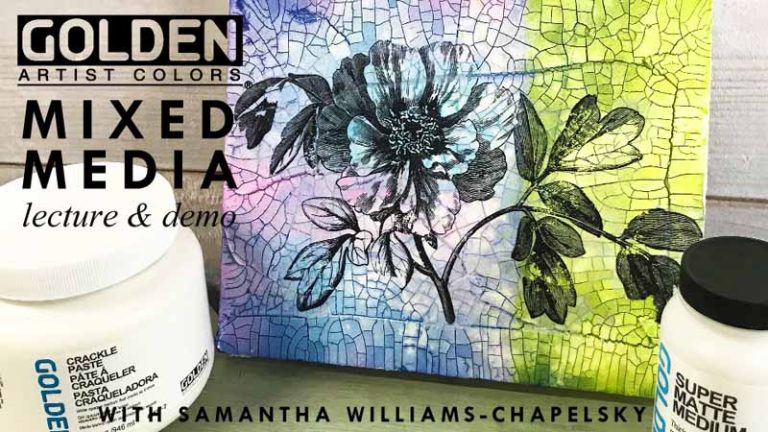 with Samantha Williams-Chapelsky
Join GOLDEN Artist Samantha Williams-Chapelsky for an informative GOLDEN lecture and demo!
This lecture and demo covers a wide variety of tools and techniques for use in Mixed Media projects. Learn about the wide range of GOLDEN Acrylic paints and mediums, as well as QoR Watercolour, giving you a good understanding of each product and their different attributes. Learn how to make the right choices in grounds and colours for the best intended application and for archival quality. Learn what to put under paint, and how to create washes, stains, and collage.
Samantha will also cover the use of stencils, paint markers, pastels, and pencils, as well as the creation of encaustic-like effects, and how to use Iridescent and Interference colours to add unique qualities to your work. This is a great place for beginners and experienced artists alike to learn new techniques and be inspired by innovative applications. Attendees will receive a selection of the products discussed to take home and explore the breadth and depth of GOLDEN's professional product line.