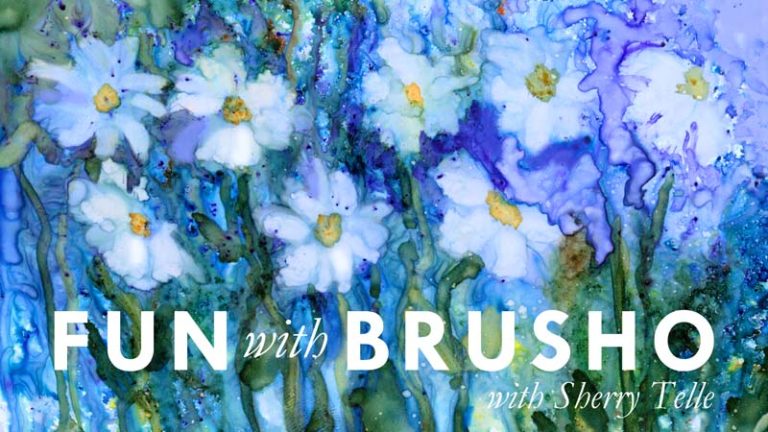 Join Sherry Telle for a fun evening exploring the medium of Brusho!
Brusho is a versatile, powdered watercolour with which can be utilized to create a variety of unique colour waves, textures, design elements and more! Use it together with watercolours to create even more special effects.
Sherry will take you through the basics of the medium, how to use it, and a variety of techniques to take your watercolour or mixed media artwork to the next level using the one-of-a-kind medium: Brusho!