Saturday
10:30am – 12:30pm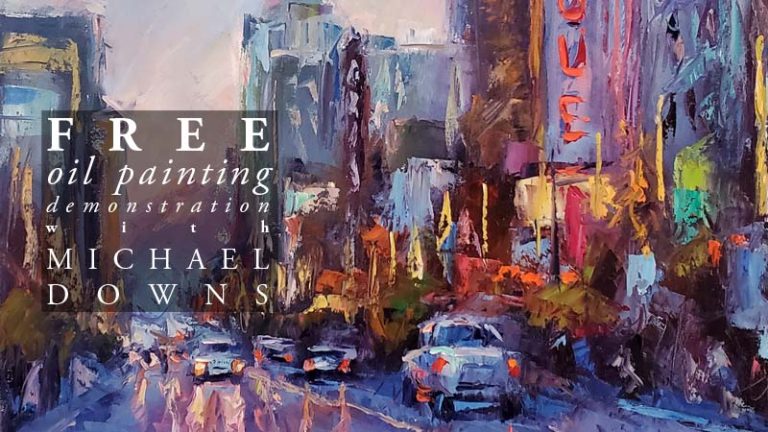 Oil Painting Demonstration
Join Michael Downs for a FREE online oil painting demonstration!
Over the two hour demonstration, he will exhibit how to begin with loose abstraction and isolate shapes with a finished result of an impressionistic painting.
During the demonstration he will explain his process and answer all your questions!
This is a great learning experience for those wanting to get away from copying photographs and learn how to interpret them for your own artistic style.