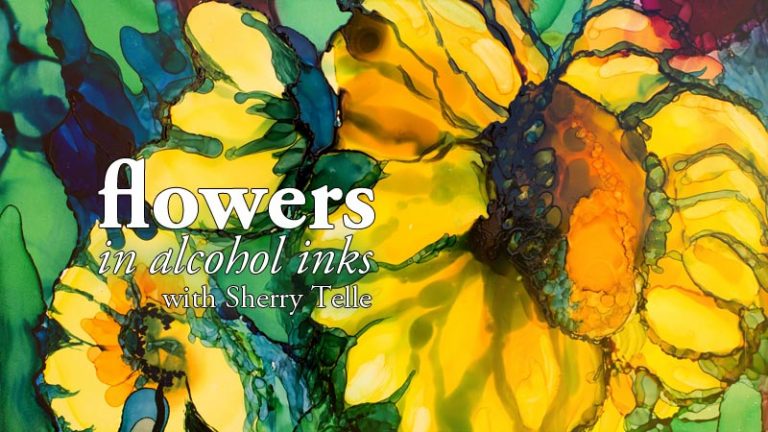 Join Sherry Telle in this full day workshop creating massive flowers with alcohol inks!

For those with some experience, learn to take your alcohol ink to an entirely different level! Sherry will guide you through oversizing your designs to create flowers which cover the an entire sheet of Yupo Paper! 

Sherry will teach you how to work on a large scale and overcome the challenges of working with such an intuitive medium on large surfaces. Using a variety of tools, you will learn how to create texture, colour, depth, and details to represent your favourite flora!