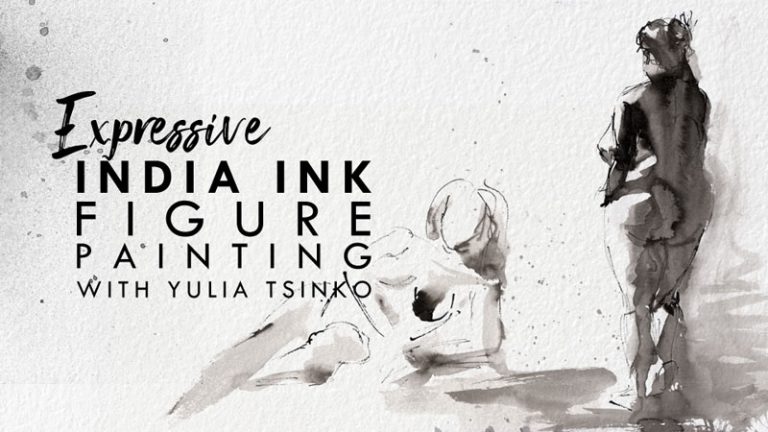 Expressive India Ink Figure Painting
Do you want to get better at quick sketches and loosen up your style? Do you want to try your hand at a new medium? Do you love drawing the figure from life but want to improve your gesture drawing? Do you just want to try something new and fun? This unique full-day workshop is for you!
Fearless creativity at its best! Yulia will take you through several FUNdamental figure drawing exercises that will hone in on various aspects of quickly capturing human form from both photo references and a live nude model. You will examine line quality, value, gesture and composition while exploring a variety of expressive ink painting techniques.
In addition to learning a simple approach to quickly capturing the figure, various ways of creating rich, emotional images and telling a story will be investigated. You will also work on balancing line precision with freedom of mark-making and whimsical decorations. At the conclusion of the workshop, you will receive a handout summarizing what Yulia has outlined.
This workshop is for artists of all levels and no prior experience with ink is required. While prior figure drawing experience would be helpful, it is also not required.