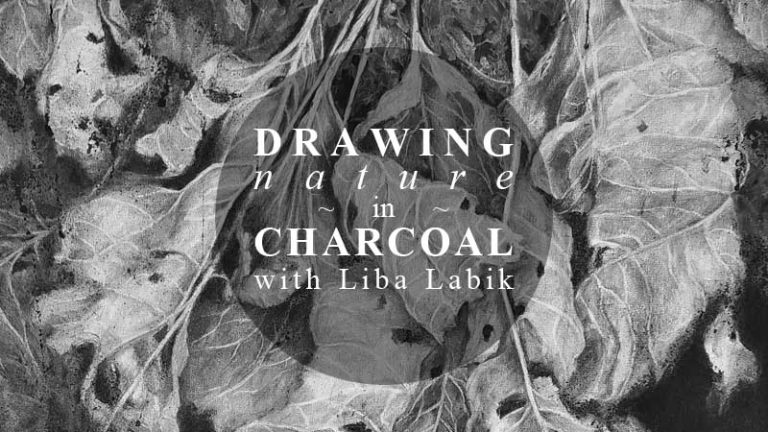 Drawing Nature in Charcoal
Join artist Liba Labik for this thrilling workshop! You will be introduced to basic drawing techniques in charcoal and how to render natural elements such as trees, clouds, water, rocks, mountains, plants, and other organic forms. Introduction to basic perspective principles will be covered as well as how to create distance and reflection in your stunning charcoal drawings! 
Students will begin drawing from two-dimensional images followed by natural forms (rocks, driftwood, leaves etc.) in still life. This workshop is designed for students of all levels; absolute beginners are welcome.