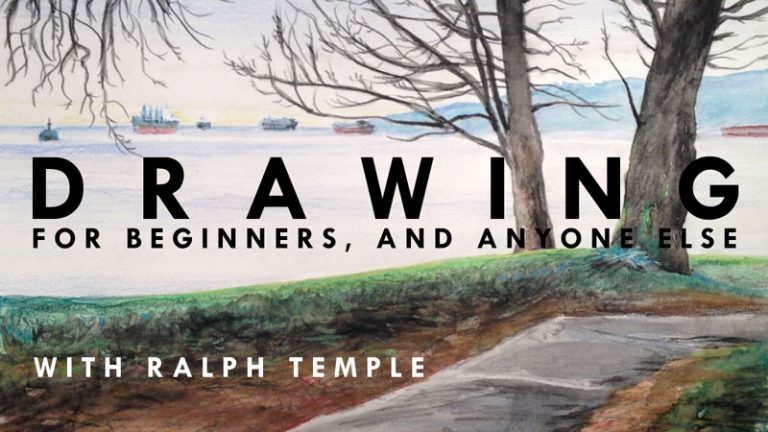 Drawing for Beginners, and Anyone Else
Join Artist Ralph Temple and explore the foundations of drawing! You will learn all the basic principles and development of spatial illusion. Ralph will cover topics such as perspective, composition, contrast, texture, gesture and style in detail. Learning to draw is an enriching experience which can benefit everyone! Sign up today!
Ralph Temple holds a B.F.A. in sculpture, is a 37-year member of the Canadian Society of Painters in Water Colour, a mixed media artist, art instructor, and a former museum technician and picture framer.