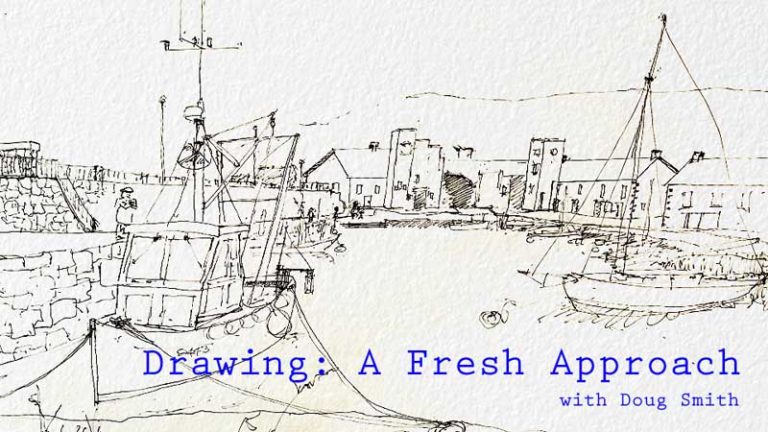 Drawing: A Fresh Approach
Join Doug Smith on Monday, February 27 and Monday, March 6 for an exciting hands-on workshop with lots of drawing!
Split over two evenings, Doug will take you step-by-step through a systematic approach to capture shapes, key elements, shapes, and details using photos as a reference. With lots of open discussion and advice, Doug will cover topics such as perspective, point of view, volume and form, as well as developing your point of view as an artist. Through brief examples, Doug will demonstrate and emphasize these key points with lots of examples to explore and analyze.
If you are ready for a fun, intuitive, and informative workshop with lots of progress through a variety of your own drawings, then this is for you!