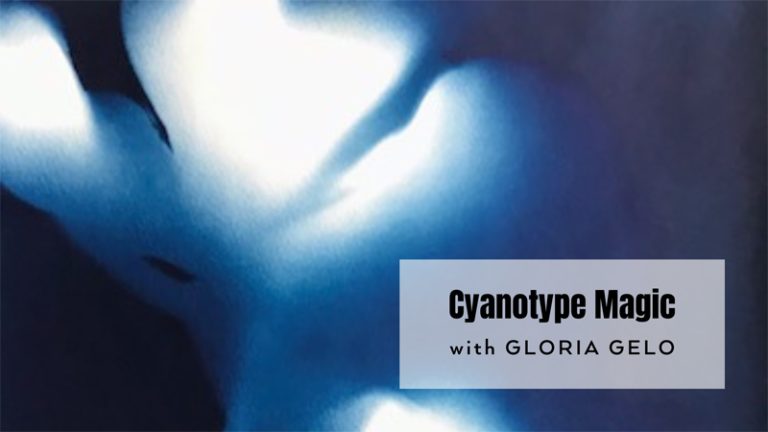 Join Gloria Gelo in this unique class where you will learn to create beautifully detailed prints by exposing virtually any object to the sun.
Join this immersive, full-day workshop to delve into the world of cyanotype, one of the first alternative photographic processes ever developed.
You will design, expose, and develop your photograms and cyanotypes using plants, photographic negatives, and other personal objects. Discover the magic of this exciting, and sometimes unpredictable sun printing medium. The result will be a selection of beautiful prints in monochromatic Prussian blue ready for framing, quilting, or integrated into mixed-media art!