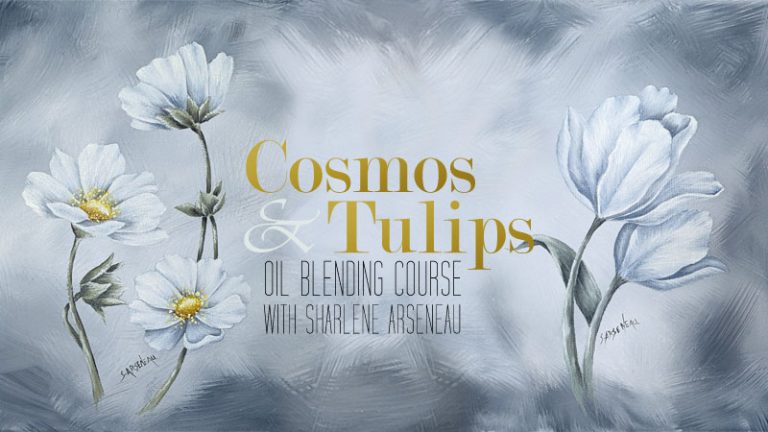 Cosmos + Tulips Oil Blending Course
Join Sharlene Arseneau for this informative class painting two beautiful florals: Cosmos and Tulips!
Utilizing a stunning and simple color palette you will create beautiful soft toned floral pieces. Students will complete two 8×10 pieces in class on pre-prepared canvas. You will focus on learning the basics of oil blending using Cobra water mixable oil paint and easy to learn techniques of pat blending, chisel blending and stippling to create the depth and contour of these gorgeous flowers.
For those who have taken earlier classes with Sharlene this will be a continuation of the skill-building techniques discussed in earlier classes. There is no requirement for students to have taken classes before, you will learn all the basics in this class.
Come out and enjoy a day of painting following step-by-step instructions and hands on assistance where needed. All levels of adult painters are welcome. Come join us and have fun creating your own works of art!