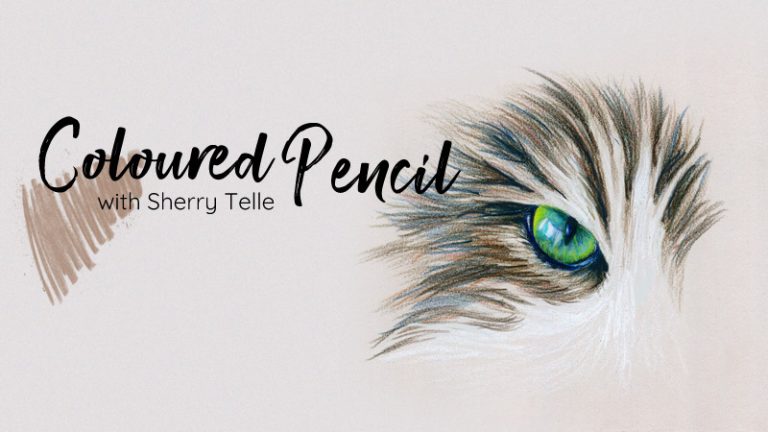 Join Sherry Telle in this exciting coloured pencil workshop!
In this class you will learn the basics of coloured pencil and tips and tricks to get you started. You will learn important information regarding the different brands of coloured pencil, how they work, and the best papers to use for this versatile medium! Sherry will take you step-by-step how to layer and lift coloured pencils, various methods of blending, solvents and how to use them, burnishing, and how to create texture.
This class will give you all the tools, knowledge, and skills to take your coloured pencil artwork to the next level!