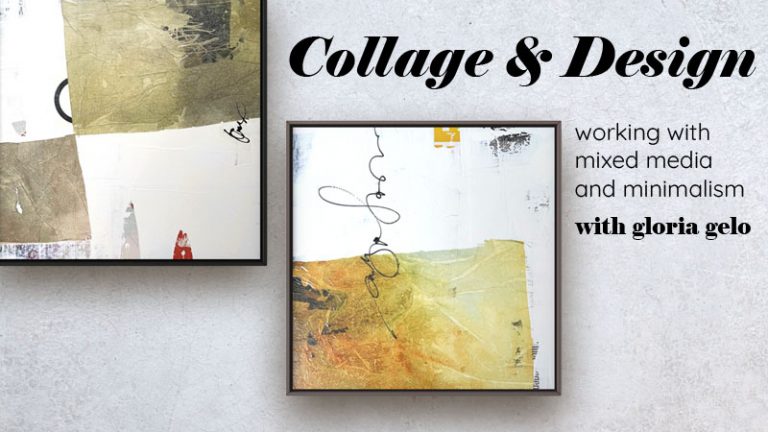 Collage + Design: working with Mixed Media and Minimalism
Join artist Gloria Gelo in this full day collage and design workshop! You will create personal collage papers with a variety of techniques and combine them with found papers to make abstract compositions. Gloria will guide you as you explore the principles of design, and teach you the fundamental elements of minimalism.
You will work in a series and limited colour palette, constructing smaller designs on paper and working on larger panels. Together, you will create space in your work, and allow the simple beauty of your selected papers to speak for you.