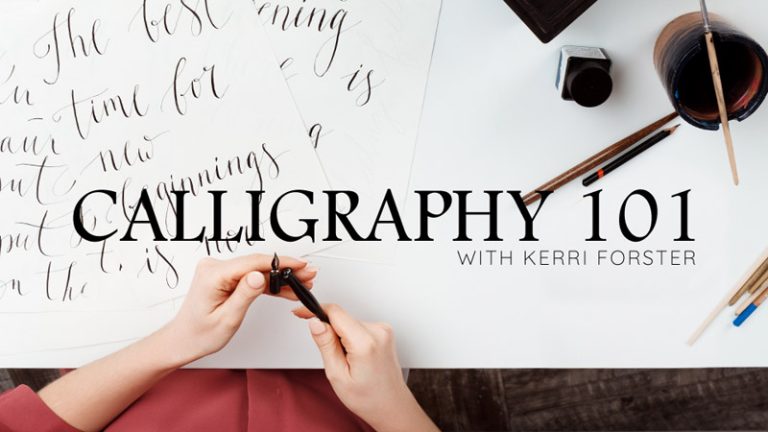 Join calligrapher Kerri Forster in this informative introduction to calligraphy!
Have you ever wanted to start learning the basics of calligraphy but were unsure where to begin? This class was made for you!
Kerri will cover the basics required to get started with calligraphy. She will demo certain styles, and talk through tools, materials, styles, variations, and applications. You will get a chance to study finished calligraphic artwork and try various calligraphy pens and brushes, and different techniques! Bring any supplies you have, or tools you have questions about! Kerri is a wealth of knowledge and will be able to give you all the information you need to get started in this versatile medium!