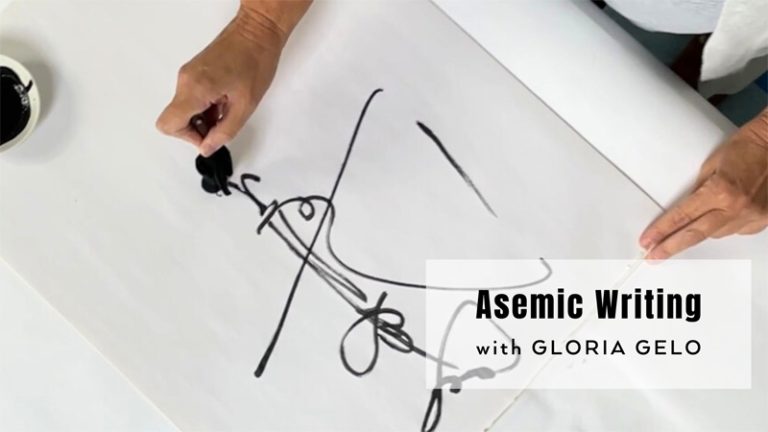 Join artist Gloria Gelo exploring the intuitive mark-marking of Asemic Writing!
Develop your visual language for mixed media art or as a meditative practice. Asemic writing, a wordless communication often reminiscent of abstract calligraphy, provides a unique and personal avenue for expression, open to interpretation. 
This workshop invites you to explore techniques in Asemic writing and gestural mark-making, utilizing various tools, papers, and inks. The outcome will be a curated collection of collage papers, each reflecting your distinctive artistic imprint.