Thursday
6:00 pm – 9:00 pm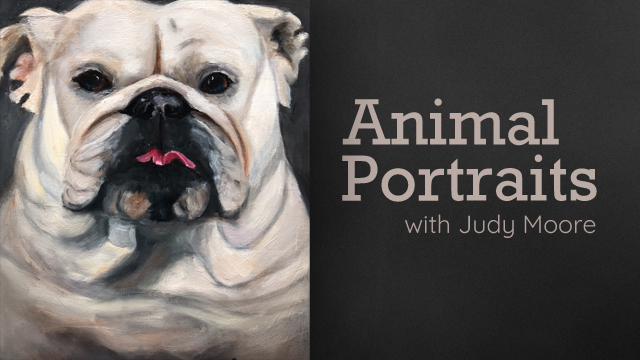 Join artist Judy Moore in this exciting Animal Portrait Workshop!

In this workshop, you will learn how to create wonderful animal portraits from start to finish! Working from photographs, Judy will teach you the fundamentals of mixing colours, creating dimension, adding layers, and your own personal touch to create a realistic painting of your furry friend.

All skill levels are invited to register for this Oil or Acrylic workshop!