Sunday
9:30 am – 12:30 pm
+
1 pm – 4 pm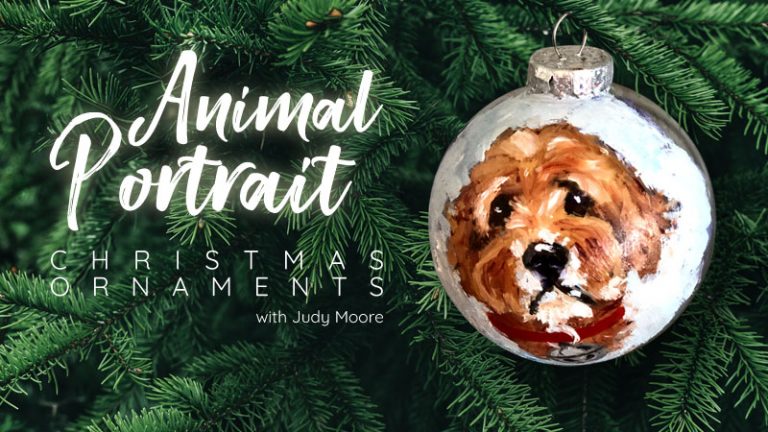 Animal Portrait Christmas Ornaments
Get ready for the Holiday Season in this exciting class with Judy Moore! Paint your furry friends on Christmas Ornaments for yourself, or the perfect gift for family or friends.
In Oil or Acrylic, you will learn how to mix colour, render your subject, and how best to apply paint on a round surface. You will discuss composition, how to bring out details, and how to represent your subject on a small scale.
Students of all levels are welcome to register!