HEAVY BODY ACRYLIC
FLUID ACRYLIC
MAT ACRYLIC
ACRYLIC INK
COLOURED GESSO
MEDIUMS + GELS
HEAVY BODY ACRYLIC
In May 2013, Holbein introduced to the world market a completely re-engineered line of artist acrylic. The 113 carefully detailed color palette consists of colours derived from both Western and Eastern influences, specifically designed to add luster and brilliance to your paintings.
Utilizing the best traditional organic pigments as well as the latest and the most up to date inorganic pigments, Holbein Heavy Body Artist Acrylic affords the user seamless and effortless mixing and thinning.
Holbein Heavy Body Acrylic has a unique texture similar to that of extra fine oils. The acrylic body is brushable and will retain any peaks or ridges created when applied in thick applications.
With its longer working time, extensive colour selection, superior covering power, enhanced lightfast ratings and affordable price, Holbein Heavy Body Acrylic is sure to find a home in every painter's palette.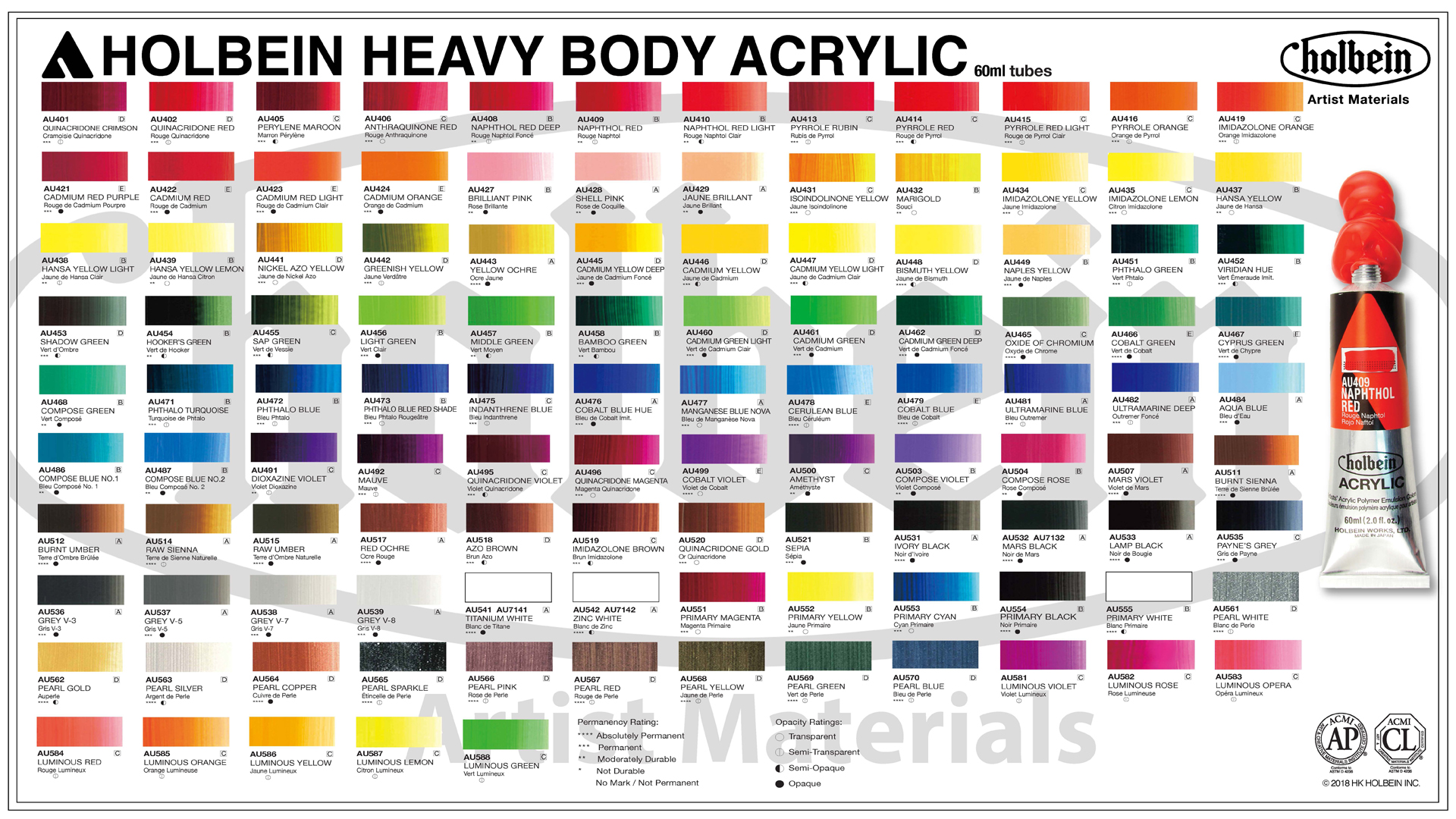 FLUID ACRYLIC
MAT ACRYLIC
ACRYLIC INK
COLOURED GESSO
MEDIUMS + GELS