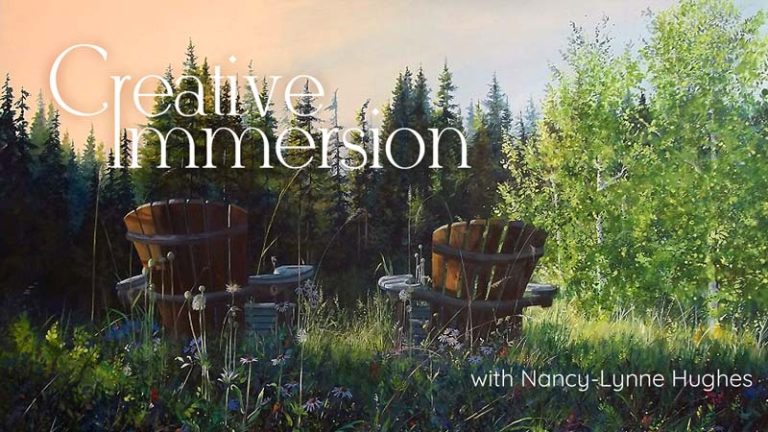 Step away from the demands of your normal life, immerse yourself in painting, and nourish the artist within!
In this five day 'immersion' course Nancy-Lynne Hughes will dive into the creative process, focusing on painting in your medium, your subject of choice, and at your level of expertise.
Nancy-Lynne will address/review painting processes, from concept to completion, keeping in mind the elements and principles of design. Offering a balance between friendly interchange and education your week with Nancy-Lynne will address topics such as, where to start, choosing what to paint, good layout and design, design balance, value, colour, atmospheric perspective, and you will paint, paint, paint!
Make time. Stop making excuses. Build confidence in yourself and your painting process and immerse yourself for a week of unbridled creativity.
Some painting experience an asset.